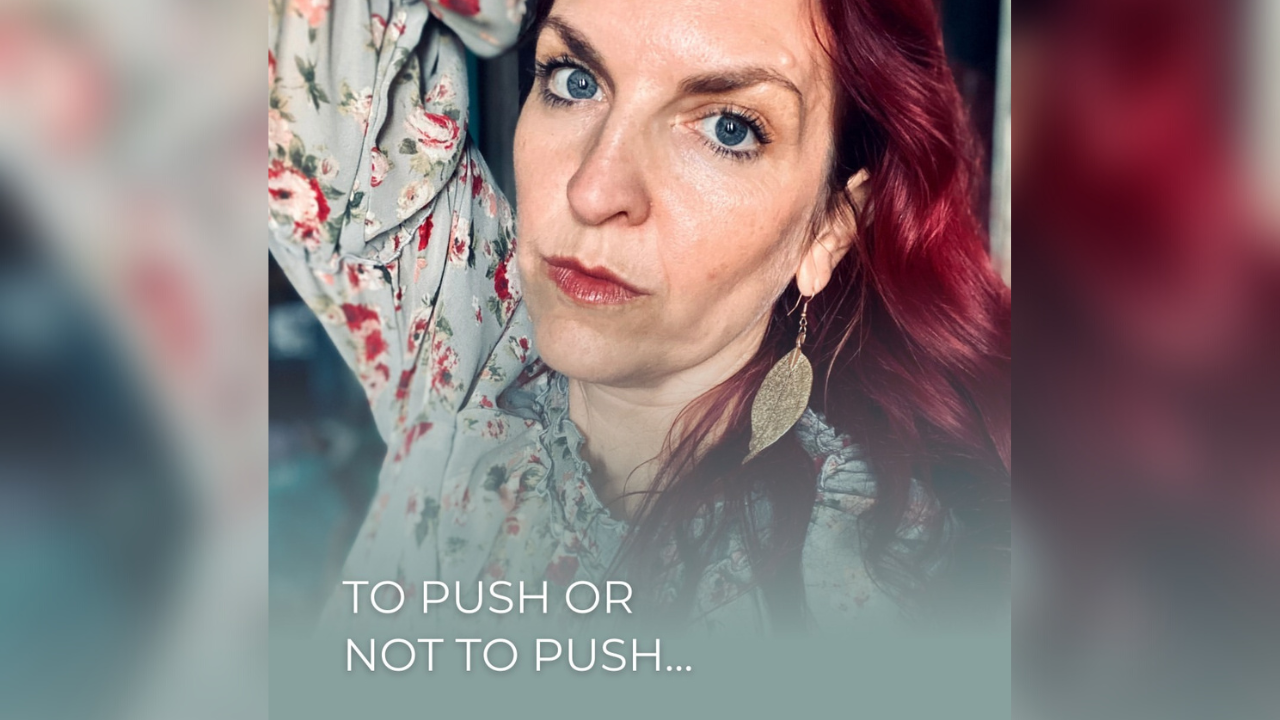 TO PUSH OR NOT TO PUSH
May 17, 2023
My voice was dysfunctional. When I focussed on form, I lost it. It made me sad to have to look at the basic voice production. Like a baby learning to walk, I was in my 20s trying to be a professional.

In functional voice training and logotherapy, I learned to make sound that feels good. That is healthy. We looked and sensed for effortlessness.

I got angry. I'm willing to put in the effort. I'm willing to put in hard work. I have the drive to make it! But that was the enemy.

My body and voice didn't really give me that big of a choice. It was: heal or be done. I did my exercises, including the rest, vocal hygiene, letting go, exploration of space and meditative sounds of myself, and listening to my heart deeply. As a result, I became able to do the things I wanted to.

Our culture fetishizes pushing, working hard, and going to extremes. There is little adoration for the daring to decelerate, the bravery to slow down, the discipline it takes to unwind.

What if we were looking behind the cultural conditioning and chose our freedom through educated insight?
Receive Access to Insider Inspiration:
Stories to motivate, Tips and Course Infos delivered straight to your inbox.
We hate SPAM. We will never sell your information, for any reason.